Hi everyone, I'm Bruno, a human being.
It's difficult to be a human. You look in the mirror and see how ugly you are, then you look at your hands and feel the existential dread settle while you question your existence and wonder why you're in this world, and why is it that you have to compete with other humans for goods and services in this planet. Why can't we all share everything? There's plenty for everyone, but no, you need to compete. 
According to our capitalistic society, cooperation doesn't bring prosperity, but competition does. You are probably a blogger or website owner and you need to compete with many other websites for the first page of Google and the attention of your customers. That's where we come in: to tip the scale in your favor in the blogging war and to

 bring you a solution that will help you get unique content for your blogs or websites at rock bottom prices.
What are you selling exactly?
Unique expired articles from the way back machine which are safe to use on your money site.
What format do the articles come in?
Plain text and HTML with all the format already done for you so all you need to do is copy the HTML into the text editor on your site, add a few pictures and links and publish it.
What's the price?
$0,50 per article. 
Why is it so cheap?
Because we love you, that's why.
No, really, why are they so cheap?
Because we sell in bulk only. $50 for 100 articles is the minimum. 
How many articles can I buy?
As many as you want but the minimum order is 100 articles for $50.
Do you offer any refunds?
Not for orders we have already delivered, because we spend a long time checking the articles manually. If we fail to deliver the order we will obviously refund you, just like any other seller. And if we fail to find articles based on your keywords, we will email you for you to provide us with new keywords, and if you can't provide them, we'll refund you.
What's the TAT?
Around 10 days from when we receive your order.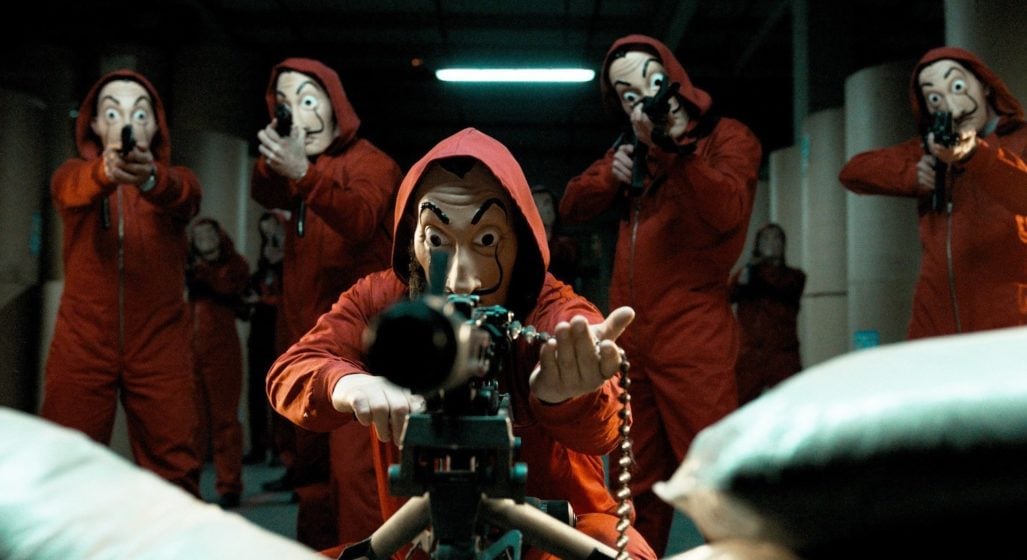 Can I resell the articles?
Of course, they are yours, you can do whatever you want with them.
Can I use them to put together books and publish them on KDP, Kobo, Apple books, Smashwords, Publishdrive or any such similar services?
Of course, they are your articles, you can do whatever you want with them. And yes, they are safe and you won't get your accounts banned. 
Can I use them on revenue share platforms such as Medium for some sweet 100% passive income I can then use to buy the new Tesla Model Y?
Of course, they are yours, you can do whatever you want with them.
Can I turn them into stories and publish them on Wattpad for teenagers to read?
Of course, they are yours, you can do whatever you want with them.
Can I use them on any social media platform such as for Instagram captions, Youtube video descriptions or Facebook posts?
Of course, they are yours, you can do whatever you want with them. As you can see from this FAQ the possibilities for you to make money are endless as long as you use your imagination and TAKE ACTION.
Are these articles safe to use on my money site?
Yes. They passed Grammarly plagiarism check (and we include the score of every article we send you) so the articles haven't been indexed by Google, and that means your articles won't count as duplicate content on Google's eyes and your site won't get penalized.
Do I need to worry about Copyright?
There is probably nobody who can tell you with certainty, since there is not much legal precedence.
For the expired content, it's unlikely anybody will every find out or care. We make sure the content is not published elsewhere on the internet.
In reality: most content on the Internet is duplicated elsewhere, so it's unlikely that these types of borderline cases will cause you any problems.
We recommend removing or replacing the original contact details (phone number, street address) of the authors, in case they are included somewhere in the articles (occasionally at the end).
We never heard from a customer who actually got into legal troubles because of using our services.
The person who uploads an item often provides information related to use rights, either by way of directly entering it in the description field or by selection of a Creative Commons license.
The latter, if included by the uploader, will be viewable via a 

Creative Commons
  logo on the details page, which serves as a link to a description of the specific type of license that the uploader has assigned. This is why we include the URL that originated the content so you can evaluate the copyright situation for yourself; this tool only scrapes the text. However, if the domain has expired and the content is not declared as duplicate or plagiarized on Grammarly (which every article we scrape is checked for and the passed Grammarly plagiarism score is also included in every one of our articles), the risk of copyright infringement is exceedingly low. 
Will the articles be relevant?
As we examine articles for the presence of your keyword(s), most articles should be relevant. 
Let's say you are looking for articles about siamese cats. I will first scrape domains that have the word cat on them and then once I have that list, I will scrape each domain for only the articles that have the word siamese on them to increase relevance, because I'm not interested in other cat breeds, just siamese. You must provide two sets of keywords like those, one for the domain and other one for the articles, for our search to work. 


Tell me more about the articles.
OK, our articles have a minimum of 800 words, are more relevant (as explained in the previous questions) each one includes the word count, the Grammarly plagiarism score, the source where it was scraped from, and an extra HTML version in addition to the .txt so you don't need to waste time formatting the article you bought. Any headings, spacing, lists, bold, etc. in the original HTML of the scraped article will be delivered to you intact, ready to publish.
How can I upload the articles to my site?
You can use this plug-in to upload hundreds of articles per day to your site: https://www.blackhatworld.com/seo/get-mainwp-article-uploader-extension.1216165/
Can I see a sample of an article?
Do you have any discounts?
Unfortunately not. At $0,50 per article, we're by far already the cheapest article provider in the marketplace. It can't get any cheaper than that.
What should I do after ordering the articles and receiving them?
You should use them, publish them on your website or anywhere, otherwise, if you sit on them for months someone else could extract them, as they would still be unique. As soon as you publish them, they wont pass our plagiarism check anymore so they wont be extracted by our software.
If the person who bought the articles about "dog treats" decided to just sit on them instead of publishing them, then our scraper will pick them up again and there's now way that we could ever remember millions of articles, but if they published them, then our scraper can't pick them up anymore because they wouldn't pass the automated plagiarism check.
And even if we were able to remember the millions of articles we already scrapped, they could still be picked up by the scraper of some of the clients we rent the scraper to, (and we never check what keywords they extract) or by some of our competitors.
I think there are 2 competitors selling similar products to ours and we have no control over what their scraper extracts but I guess they work the same way as ours, if the article is unique they sell it otherwise they don't, and they also have no control over what their customers do with the articles. So maybe someone bought articles about "dog food" from them and then ended up not using them for whatever reason, then our scraper will pick it up.
Can I see some testimonials?
How to order?
Fill out the form below and then click the button to select your package.
Please note, the proper format for keywords in your order notes is:
Domain keyword(s): dog
Article keywords: training, leash, toys, breeding
Important: We can only work with niches, not topics.
A topic is: "How to fix the engine of your Honda civic?"
A niche is: "cars"
And we can only do general niches and very popular, such as: travel, health, finance, cars, books.
But we can't do very specific niches such as: travel in china, finance for teenagers, blue cars, science fiction books.
We understand most of our customers want "how to" articles, such as how to do this or how to do that, but at the price point of $0,50 per article we just can't find very specific topics because there aren't as many unique expired articles about specific topics. WE CAN ONLY WORK WITH BROAD NICHES, SUCH AS: GAMING, FOOD, TRAVEL, FASHION, PETS.
THIS IS JUST $0.50 PER ARTICLE! AGAIN $0.50 PER ARTICLE! So please keep in that mind when ordering, we are not writing the articles. we are just scrapping them out!
We can scrape general articles about tomatoes, but not about "how to peel a tomato", "how to grow tomatoes", or "different kinds of tomatoes".
We can scrape general articles about marketing but not about "online marketing", "facebook marketing" or "content marketing for small businesses".
We can scrape general articles about jobs, but not about "job interview tips", "job hunting", or "jobs in Colorado".
And please provide us with as many keywords as possible so that we have more chances of finding treasures for you. We need simple keywords such as "pizza, Germany, running, money, finance or piano" not long-tail keywords such as "how to make money online, how to lose weight, best food for dogs".
Support or questions?
Of course, you have 2 options:
Email us directly at

Use the 'Help' button in the bottom right-hand corner of our website, https://content.fish